Clean and Stylish. Today, being bold is more than having bright colors, it is about making a statement. The new trend streaking around high end homes are two-tone color pallets.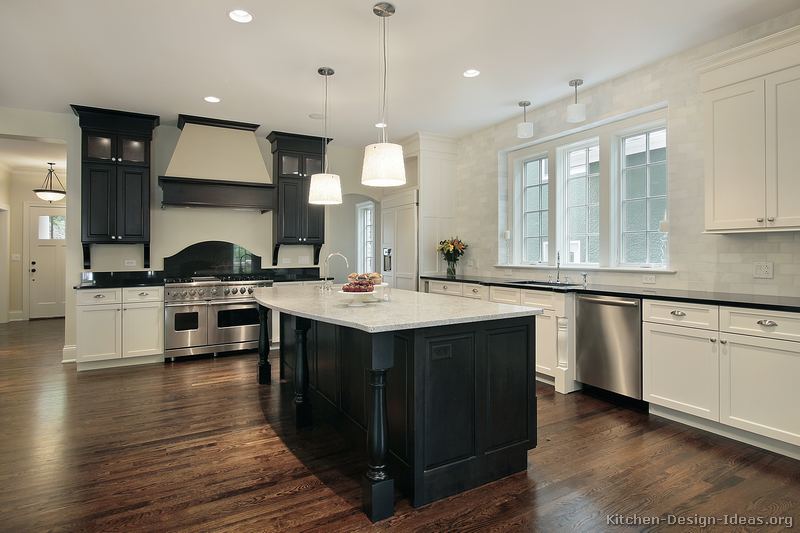 Dynamic Duo: This color combo, unlike the oddball colors schemes that fancy designers dream up, never goes out of style. Like a bride and groom in traditional garb, this classic combination fits the bill and has serious stylistic staying power. What you do with the design, however, may be another story!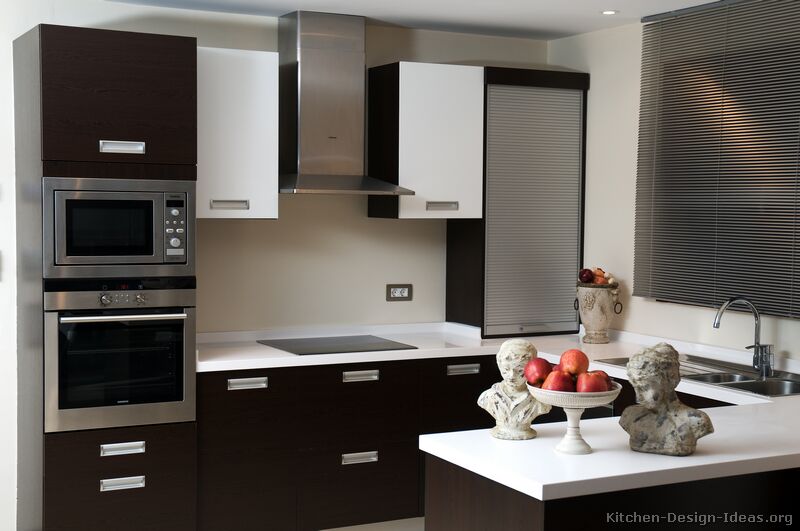 Complete Contrast: A black and white kitchen needs no other color to be complete. Technically, it only takes two colors to create a color scheme. That said, some people like to add flair to the monochrome blend.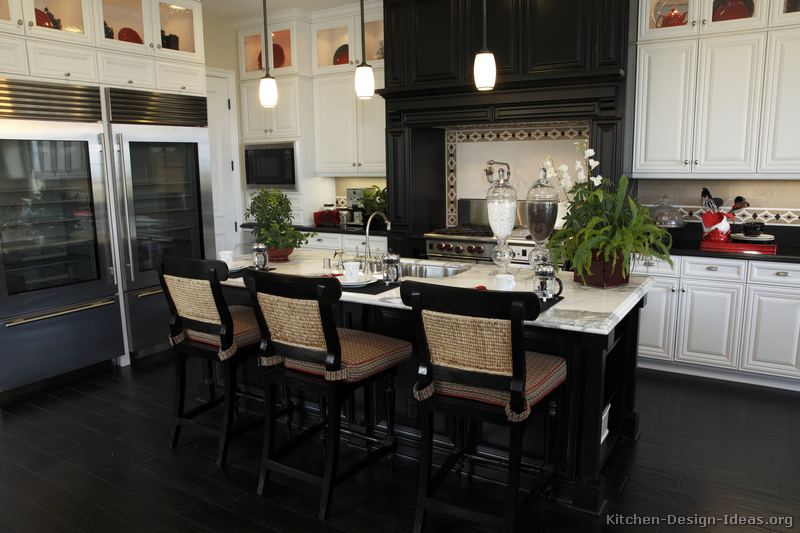 More Pizzazz: If you prefer a splash of color, sprinkling in other hues can make things more stimulating. This can be done either in material selection when designing the kitchen or in decor placement after the remodel is finished. In the photo above, red kitchen decor is placed on the countertops and in glass display cabinets to enliven the color scheme.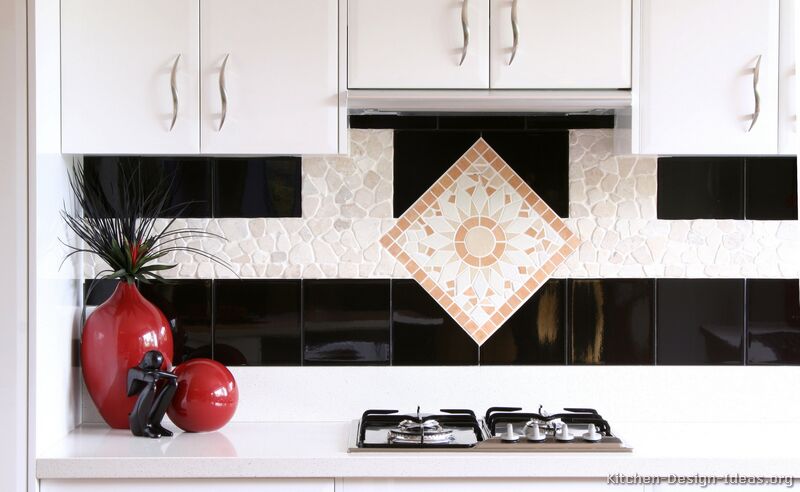 Mixing it Up: The ways in which a black and white color scheme can be arranged are virtually limitless. Some designers stagger the main cabinets in white with the island cabinets in black, and then specify the countertops in reverse. Another way is to use the contrasting color on the countertops or bring in black and white tiles on the backsplash or floor. Black and white appliances are also an option, unless you prefer stainless steel.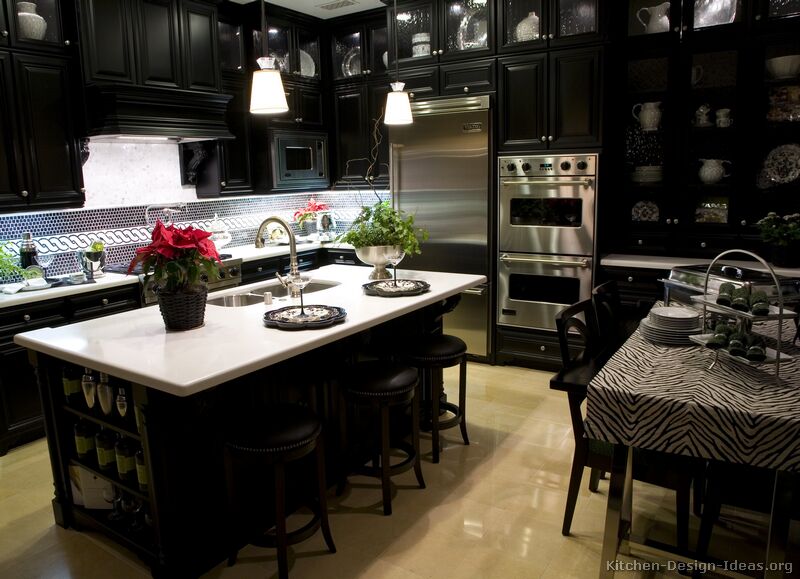 What's Your Style? Depending on the design, black and white kitchens can look traditional, modern, luxury, country, or even retro. Before diving into a remodel, take a look at the kitchen style galleries to see which way you want to go with your own kitchen, and be sure to match or compliment the overall character of your home.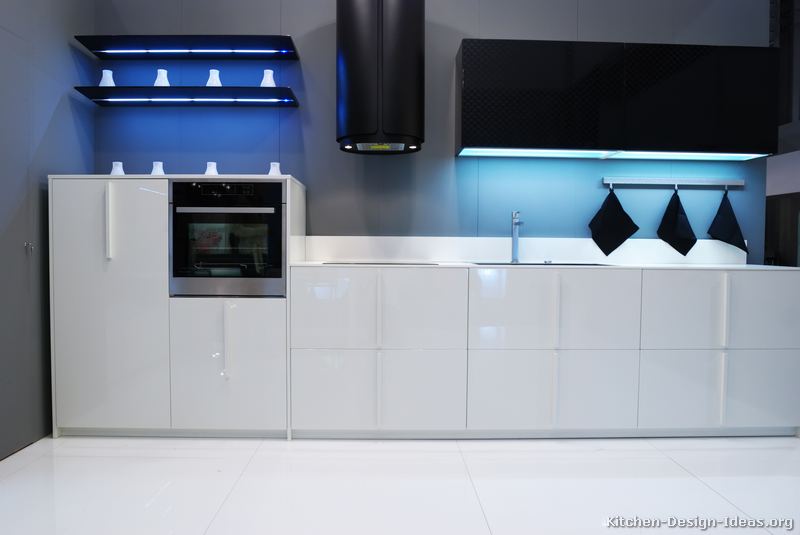 Pattern Psychology: Consider the effects that these two diametrically opposed colors can have on the ambiance of a room: Broad swaths of white and black in careful placement can provide an elegant feel, while smaller patterns of black and white in sharp contrast may create an energetic and/or fun loving atmosphere.